Overview, mission and values
Glover Barcelona is a real estate consultant specialised in the Premium and Quality sector. In Glover Barcelona, we transform your life projects into bricks, by offering you our customised property sale and purchase and lease services, relocation, legal-financial advice and interior design and renovation.
Strictness, seriousness discretion and transparency are the building blocks supporting our relation and commitment with the projects we have been entrusted for your enjoyment and well-being.
In Glover Barcelona, we appreciate beauty and quality, regardless of its value, but above all we want to take part in a particular life style. We look for pleasant experiences starting from the spaces we live in and all that such living spaces generate around them.
We love what we do, so that if you are looking for a new home or you may want to sell, please let us to deal with the whole process, from the very first contact to the conclusion of the negotiations. Your satisfaction is our main goal and motivation.
Take your keys!
Happy Estate!
Scope
We are from Barcelona and we are well aware of our city, but we also work with trusted consultants in other influence areas to offer a Personal Shopper Premium service consistent with your expectations and requirements.
The close relation of Veronica Carreras, one of the two founders of Glover Barcelona, with London and the knowledge of its real estate market broadens the scope of the company to the capital of the United Kingdom.

Our Team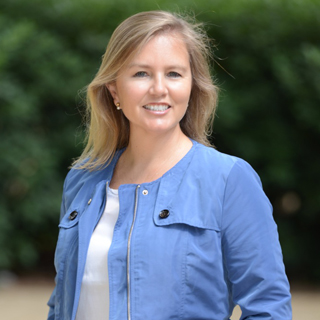 Gloria Belil Roger
Gloria Belil has a degree in Law by the UB and has been working as Real Estate Consultant for almost 20 years. She started working in this industry in 1998 in Renta Antigua and then in Inmobiliaria Ferrán as the housing department chief. In 2001 she was the Centre Manager in Regus Business Centre. One year later, she created her own office, collaborating in real estate management, firstly as manager in Proyecto Caladán and since 2008, as an
independent entrepreneur. In 2014 she partners ABC Realty Barcelona and in 2016 she founds her great personal and professional venture: Glover Barcelona, Real Estate, together with her partner Veronica Carreras.
Gloria is a passionate traveler and besides the Spanish and Catalan, she speaks and writes English
Her learning and long professional pathway in the real estate sector allows her to acquire a business and global view of all the processes, additionally to be capable of applying her legal knowledge for their optimal development.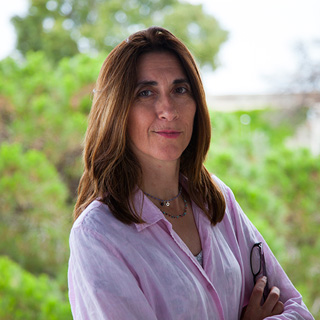 Veronica Carreras
Veronica has an Undergraduate Degree in Economic Financial Management by the reputable Business School Esade and has been working in the real estate industry since 1986. She started working in Layetana Inmobiliaria. Her direct link with the sector was resumed in 2006, when she joined Construccions Betland, S.L. (Barcelona, Developer-Builder), where she proved her remarkable skills in the commercial area, a department for which she was
responsible until 2012, when she joined Barcelona, Empresa Administrador de Fincas. Such companies unquestionably represented a first-rate platform to apply her economic-financial knowledge, by preparing and monitoring budgets, cash and banks, managing and drawing up sale and purchase agreements of houses and concluding the real estate operations.
Veronica is multilingual and cross-cultural. She lives between London and Barcelona, her tongue languages are the Catalan and Spanish and she speaks French fluently, both written and spoken, and also speaks english.
Her pragmatic vision of the business reality and her commercial and financial profile are very valuable to undertake this new professional stage successfully managing her own project: Glover Barcelona.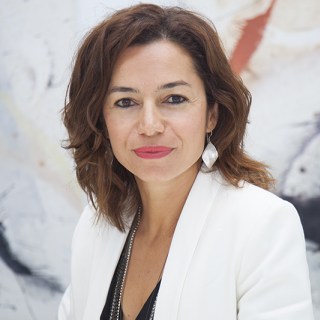 Myriam Desiage
Graduate in foreign languages, English and German, by the UPPA (1994). She has worked as airhostess and as chief of cabin by Air France. The professional experience has given her a sense for commercial activity, taste for nice things, giving special attention to the details, the quality, the empathy and the kindness. After living for several years in Laussane and in London, Myriam lives at present in Castelldefels. During her stay in London she was able to improve her professional training in Interior Design at the Chelsea College of Arts. She continues learning on the latest technologies to produce 3D drawings for her customers. The aim is to help them protect themselves from future acquisitions. Mother of 3 children and thanks to her several moves, Myriam is today an international woman, dynamic, opened to the world and everyone and devoted to her work.
She speaks French, English and Spanish. As an expatriate she perfectly knows the different difficulties as a result of it (to adapt, accommodation, schools, work and so on). For Myriam will be a pleasure to take care of your life project as a whole and make this important stage for you a nice memory.
Collaborators
Glover Barcelona has a network of totally reliable, experienced and professional collaborators, prepared to give support and coverage to the needs expected in each management area of the ongoing process:
Relocation: Catherine GB/ London: Isabelle Fung Hendricks (www.is-inspiring.com)
Law and Taxation: Isabel Alemany (www.viaugustaestudioyconsultoria.com)
Interior Design: Cristina Martínez Rovira, VITAE, S.L. (www.vitae.cat)
Architecture and Renovation: Isabel Hillaire
Digital Marketing and IT: Julián Márquez, Groow Consulting (www.groow.es)
Working with all these professionals allows us a smooth and comfortable travelling and allows Glover Barcelona to reach the goals committed offering a comprehensive and exclusive management for each life project.
read more